[stm_call_to_action button_type="secondary" button_size="btn-md" button_color_style="style-4″ call_to_action_label="Aloha and Welcome to the Oahu Senior Softball Website" link="|||" text_color="#ffffff"]
Senior (kupuna) softball leagues, games, tournament information on the island of Oahu. Over 400 seniors (age 50 and over) participate in leagues throughout the island.
Honolulu Makua Ali'i Senior Softball
Current Standings
1. AIKANE 17-1
2. BAD COMPANY 17-1
3. HUI OHANA 16-2
4. ACTION 14-4
5. HAWAIIANS 12-6
6. FAT KATZ 11-7
7. FIREHOUSE 11-7
8. WAIPIO 10-8
9. YANKEES 9-9
10. HIKINA 8-10
11. XPRESS 8-10
12. GOLDEN EAGLES 6-12
13. ZEN 7-11
14. NA KAHUNA 5-13
15. MAKULES 5-13
16. LOKAHI 3-15
17. SPORTSMEN 2-16
18. NA PUEO 1-17
Game Results from March 20
Aikane        17   Hawaiians       4
Bad Company   16   Hui Ohana       9
Action        20   Fat Katz        3
Xpress        8    Firehouse       7
Waipio        15   Hikina          14
Yankees       14   Golden Eagles   13
Lokahi        15   Zen             14
Makules       16   Na Kahuna       15
Na Pueo       12   Sportsmen       11
League Information
Any new players wanting to play should contact us immediately so we can assign you to a team.
NOTE: A revised rule has been adopted (Aug. 5, 2019) where a player age 55 can play in our Wednesday league.
The season starts in late August and is played year round. All games are played on Wednesday mornings at the Patsy Mink Central Oahu Regional Park (CORP) in Waipahu. Other fields such as Kaneohe District Park and Mililani District Park are used for practice by league players during the week.
Weekly game results are posted in this website and published most Thursdays in the "Honolulu Star-Advertiser" sports scores section under "Softball" and "Makua Ali'i."
Notice:
Batters will start with a 1&1 count ONLY on (any early) games on Field 2 or any other Fields where three games are played.
No more 0-0 count when you come to the plate and bat on this field.a
State Tournament Information

2019 State Tournament dates are Aug. 6 to 8 in Kona.The 2019 Hawaii State Senior Softball Tournament is scheduled to play on the Big Island (Kona side), Tuesday, Aug. 6 to Thursday, Aug. 8. The coach's meeting is Monday, Aug. 5.
Hotel Accommodations
King Kam, Kona Seaside and Royal Kona does give discount to teams.
King Kam hotel contact is Alana Yamamoto (808) 329-2911.
Friday Makua Ali'i Senior Softball League
12-inch Senior Softball league at CORP
Games are held Fridays at 9:30 and 10:45 a.m.
(If fields are too wet, we will cancel. Please check back here for updates.)

This new league on Friday mornings is for players age 50 and above. The league will be using the standard 12-inch softball (44/375), just like on the mainland, with 70 ft. baseline, sliding is allowed. We would like to create two separate leagues where the 50 to 66 year olds play against each other, and 67 and above play against their own age group. Safety is our priority.
Online registration is now available (click here). Fee is $25. Includes league fees and t-shirt.
The league is now playing double-headers since we have enough players. One team will play a double-header.
Other players can fill in if there are not enough players. Games will now play 7 innings.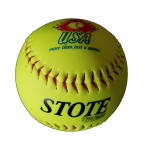 Schedule
Friday, 3/22/2019
9:30 a.m. Warriors 60s vs Warriors 65s on Field 1
9:30 a.m. Imua 65s vs Warriors 70s on Field 2
10:45 a.m. Ekahi vs Elua  on Field 1
10:45 a.m. Ekolu vs Makeup team* on Field 2
*Makeup team will comprise of any players from first games wanting to play.
Oahu Senior Softball Tournaments
Mahalo and thank you very much for participating in our inaugural event. Interest was so popular that players want more tournaments throughout the year. I will work on getting some dates and let you know.
Click here for photos and videos from the tournament.
Upcoming Tournaments:
Application has been submitted for Mon.-Tues., April 8-9, May 20-21, and June 17-18, This will be aged 60-70 tournaments. Pending Park and Rec approval.
• FAST (formerly East Kauai Senior Softball Tournament) in Kapaa — Oct. 24 to 26. Format: 60 and over, 12 inch ball.
• Mayor's Cup in Kona — Jan. 13 to 16, 2020. Format: 60 and over, 12 inch ball. www.hawaiimayorscup.org
Next Tournament: Nov. 8-10 at CORP. Format: 50 and over.